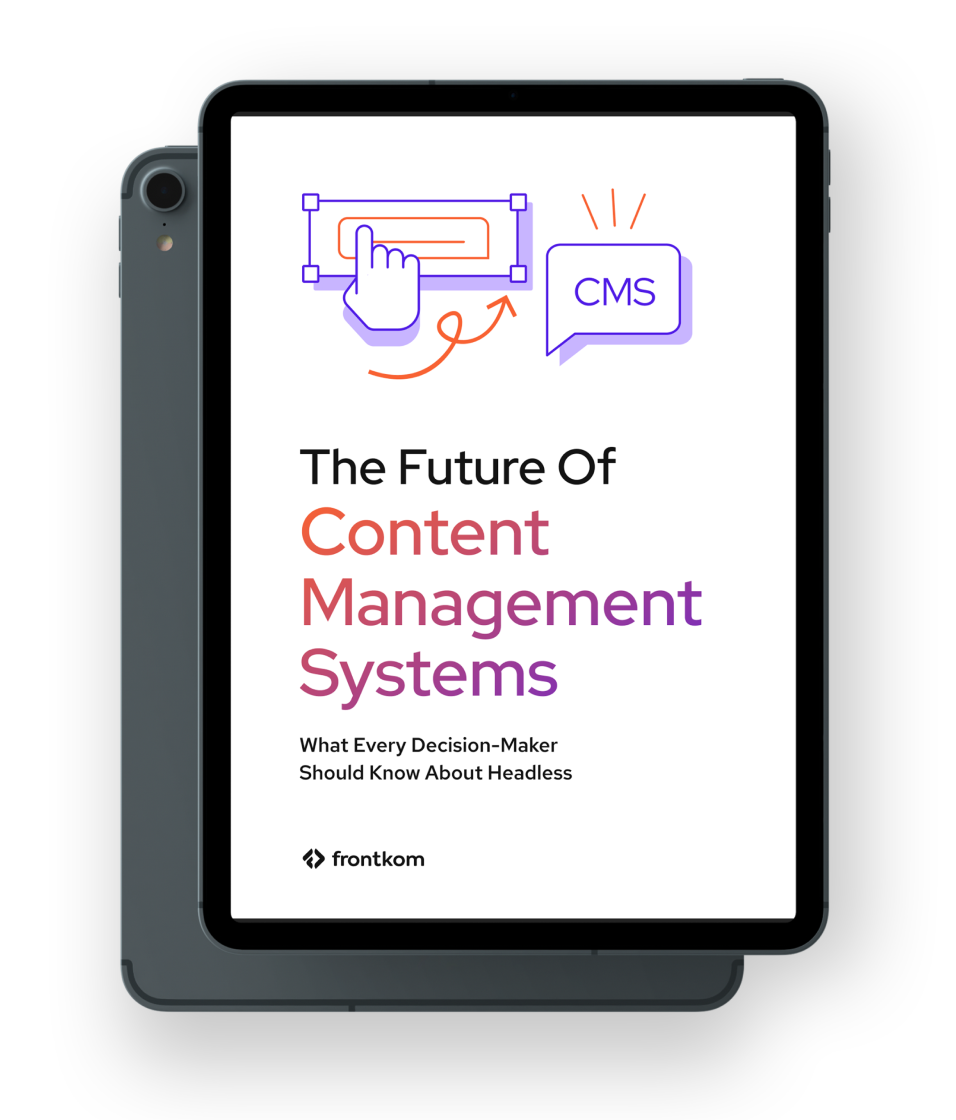 Here's What Every Decision-Maker Should Know About Headless
Headless is a solution for modern businesses and for modern customers. As a decision-maker, you should be aware of how headless works and how your company could benefit from implementing it. So, without further ado, let's dive head-first into the world of headless.
Sign up to get the eBook delivered to your mailbox
What you'll learn from this eBook?

How headless publishing works
Learn how headless works and how it's different from using a traditional, monolithic CMS.

What are the best use cases for headless
In the eBook we discuss when and why headless will be the best solution, so that you can make the best decisions.

Should you build a custom headless CMS
We go over some popular headless CMS solutions you can use but we'll also help you decide whether a custom platform is the right choice.